Richard Smith, regional president of the Americas and executive vice president of global support, will succeed Donald Colleran as president and CEO of FedEx Express.
Smith (above) joined FedEx in 2005. He previously served as the president and CEO of FedEx Logistics, and in a series of leadership positions in life sciences, healthcare and customer solutions, including serving as vice president of global trade services and managing director of life sciences and specialty services.
Smith will become president and CEO-elect of FedEx Express on April 1, 2022, and will assume full duties on September 1, 2022. Colleran will remain at FedEx Express as the CEO executive advisor through to the end of December to help ensure a smooth transition of responsibilities.
Colleran (below) has served in several leadership roles at FedEx since he joined from the cargo airline Flying Tigers in its acquisition by FedEx in 1989. In 1992, he moved to Tokyo, Japan, and began a 12-year global career in international sales and operations management that took him from Tokyo to Hong Kong, China, to Toronto, Canada, where he served as president of FedEx Express Canada.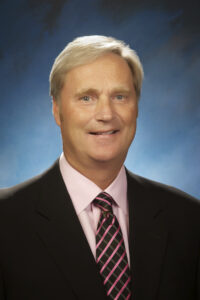 Colleran then served as senior vice president of international sales before being appointed executive vice president and chief sales officer for FedEx Corporation in 2017. He assumed his current role as president and CEO of FedEx Express in 2019.
Raj Subramaniam, president and chief operating officer, FedEx Corporation, said, "Richard has a deep understanding of our business and has played a pivotal role in many of our most important initiatives, including our electric vehicle strategy and our life-saving vaccine distribution efforts to combat the Covid-19 pandemic. With the outstanding executive management team we have in place to execute our strategy, including leaders like Richard, I am confident in the future of FedEx."