Dutch-based systems integrator Prime Vision has launched its new e-commerce Parcel Reader to help postal operators overcome some of the major challenges associated with handling Chinese parcels.
Like most cross-border shipments, parcels from Asia vary in size, shape and weight, making them difficult to position correctly for scanning in the automated sorting process. Chinese customs labels and barcodes are also often poorly printed with critical information missing or smudged. Add in the lack of standardization in address label format – which makes it almost impossible for common scanners to read – and the process becomes a daunting task for any sorting hub.
Prime Vision developed the e-commerce Parcel Reader as a viable solution to these problems. When used in partnership with any established OCR solution, it allows postal operators to convert highly labor-intensive Asian parcel handling into a profitable revenue stream.
Based on the company's award-winning OCR technology, Prime Vision has taken the capabilities of its e-commerce Parcel Reader to new levels by allowing data to be read across multiple labels including address labels, customs labels and recipient details.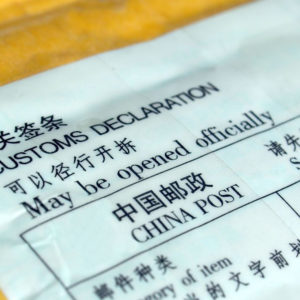 The system sets itself apart by only detecting, interpreting and validating the information necessary for processing and sorting. It looks for relevant blocks of data, often hidden in a sea of confusing and useless clutter.
The e-commerce Parcel Reader first interprets the type of mail – in this case Asian – and then identifies the segments of relevant data to establish the location of the necessary text.  Once pinpointed, machine-learning and advanced OCR techniques, combined with Prime Vision's OCR parcel libraries, clean the address line for conventional recognition.