How can you make a bad idea worse? Ian Kerr says that two bad ideas have come together… and takeaway coffee is to blame.
In this week's analysis, Ian and Marek Różycki discuss:
– The pros and cons of takeaway coffee.
– How can takeaway coffee be made worse? Deliver it!
– Swiss Post and Matternet delivering medical samples via drone.
– Stupid publicity stunts and drones
– How drone delivery distracts the sector from important issues that need to be resolved
– Brilliant minds wasting their time on frivolous projects
– Packaging-free delivery and returns Green Last Mile Europe Report 2022.
Follow the Last Mile Prophets on LinkedIn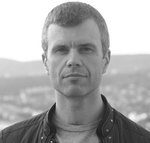 Ian Kerr is the founder and host of the Postal Hub Podcast, the weekly podcast for the postal and delivery sectors.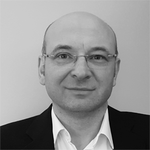 Marek Różycki is managing partner at Last Mile Experts, specializing in CEP and e-commerce last-mile advisory.