Delivery companies are seeking to expand their out-of-home delivery networks – either by going it alone or partnering with retail businesses such as supermarket chains.
Omniva Latvia partners with retailer
Omniva Latvia is expanding its PUDO network via a partnership with Narvesen Baltija. The deal with Latvia's largest retail chain will put Omniva's PUDO services in more than 200 locations. This, together with 92 new parcel lockers scheduled to be online by the end of the year, will give Omniva over 500 parcel collection locations in Latvia by the end of 2021.
Already Omniva has the largest parcel locker network in Latvia, with 208 machines. The 92 new lockers being rolled out over the remainder of the year will give it a network of 300 machines in Latvia and almost 800 lockers across the Baltics.
The Baltics are one of the most developed OOH markets as per LME's European OOH Report. Omniva is an experienced operator and is spot on in seeking to support lockers with PUDOs. The most successful players will be able to leverage the unique advantages of both of these tools for the benefit of the customer.
DPD Estonia expands locker network
DPD Estonia continues to expand its parcel locker network. An additional 50 lockers will be installed by the end of this year, and 40 existing parcel lockers will be expanded. This latest rollout will bring the number of DPD parcel lockers in Estonia to 257.
In August, DPD Estonia completed its project to install 100 new parcel machines – a rollout that started last year.
DPD Estonia has a policy to install lockers as close as possible to its customers, and the new locker banks will be located in residential areas. More than half of the new parcel lockers will be outside major cities.
Estonia was the number-one country in terms of the ratio of locker density to population in LME's last OOH report (2021), and DPD has been behind Omniva, its main competitor here. OOH is no longer a 'nice to have' tool in Estonia but a key element of any successful last-mile strategy.
InPost partners with Tesco
InPost and Tesco are partnering in the UK to install lockers at large Tesco stores.
Already 200 parcel lockers have been installed at Tesco stores, with another 300 scheduled to be installed by the end of November.
The parcel lockers can be used to collect orders from a variety of retailers including Boohoo, Missguided and Holland & Barrett. They can also be used to return orders or post items through courier services including Hermes. The lockers are accessible 24/7.
With this latest partnership, InPost now has around 2,500 parcel lockers in the UK. Partnerships seem to be a key part of its ambition to have 3,000 lockers by the end of this year and over 10,000 by 2024. Earlier this month, InPost announced a partnership to install parcel lockers in shopping centers and retail parks in the north of England, and in June it announced a partnership with Salford City Council to install 40 new parcel lockers in publicly accessible locations.
Tesco isn't alone in seeking partnerships for parcel lockers. Lidl, for example, has struck a number of deals across Europe to install parcel lockers at its supermarkets, the latest being a deal with bpost to install parcel lockers at 15 Lidl supermarkets in Belgium.
DPDgroup's out-of-home partnerships
For more on DPDgroup's out-of-home partnerships, watch the Last Mile Prophets' webinar with DPDgroup by clicking here.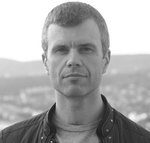 Ian Kerr is the founder and host of the Postal Hub Podcast, the weekly podcast for the postal and delivery sectors.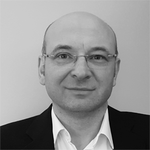 Marek Różycki is managing partner at Last Mile Experts, specializing in CEP and e-commerce last-mile advisory.

Follow us on LinkedIn