Is Amazon the dominant carrier in the USA? Marek Różycki (Last Mile Experts) and Ian Kerr (Postal Hub Podcast) discuss:
Amazon has come from nowhere to be a top three player
Leading parcel carriers in the US in terms of volume
FedEx's decision to end its ground delivery contract with Amazon
UPS's 'better not bigger' policy
Other carriers need to match Amazon in terms of customer experience
Amazon Flex drivers collecting from retailers in malls
What if Walmart and Target continue to build out their last-mile capability?
Amazon's willingness to work with others, including its competitors
Fulfilment by Amazon (FBA)
Amazon subletting its warehouse space
Is the heat coming out of e-commerce since the pandemic?
Amazon's shipping costs
Amazon expanding its delivery reach into rural USA
Unionization at Amazon
Follow the Last Mile Prophets on LinkedIn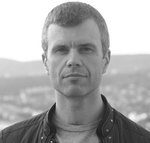 Ian Kerr is the founder and host of the Postal Hub Podcast, the weekly podcast for the postal and delivery sectors.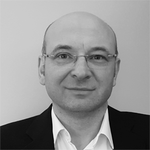 Marek Różycki is managing partner at Last Mile Experts, specializing in CEP and e-commerce last-mile advisory.