Reducing delivery costs is a top priority for US retailer Macy's, but are they going the right way about it? Ian Kerr (Postal Hub Podcast) and Marek Różycki (Last Mile Experts) discuss:
Macy's delivery expenses;
Carrier holiday surcharges;
BOPIS – buy online, pick-up in store, or "click and collect" for the rest of us!
Is omnichannel the future of retail?
Free shipping! Should online pricing be the same as in-store pricing?
What is e-commerce delivery?
In-store fulfilment;
Getting closer to the customer;
Digital distance selling, delivery options, and the importance of mastering the last mile;
Bracketing (and the wastage associated with bracketing);
Showrooms with ultrafast delivery;
How can retailers such as Macy's reduce delivery costs?
The importance of the customer experience;
How Amazon uses AI and data to understand its customers;
Carrier surcharges cannot be a long-term solution.
Follow the Last Mile Prophets on
LinkedIn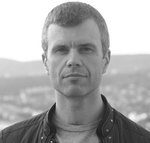 Ian Kerr is the founder and host of the Postal Hub Podcast, the weekly podcast for the postal and delivery sectors.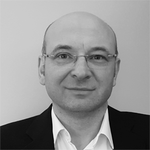 Marek Różycki is managing partner at Last Mile Experts, specializing in CEP and e-commerce last-mile advisory.