The introduction of the STOP Act 2.0 legislation, which aims to enhance efforts to prevent the shipment of illicit goods into the USA by requiring 100% electronic advance data (EAD) for mail shipments, will have a significant impact on international mail exchange. Non-compliance with this requirement could result in the return of entire dispatches to their country of origin, rather than just individual items sent without EAD.
Officially, the STOP Act 2.0 is an extension of the Synthetics Trafficking & Overdose Prevention (STOP) Act, a legislation that Senator Shelley Moore Capito co-sponsored and was enacted in 2018. The primary goal of the STOP Act is to combat the smuggling of fentanyl and synthetic drugs into the USA through the mail. This is achieved by mandating the inclusion of advance electronic data (AED) on all inbound international packages shipped via the US Postal Service.
This new legislation poses various challenges for postal operators, particularly in terms of operational and IT processes. To ensure a smooth reception processes in post offices and to pass compliance checks at Offices of Exchange, key areas such as manual data capture, completeness of data transmission, physical classification of items, and proper identification of shipments containing goods need to be streamlined and standardized.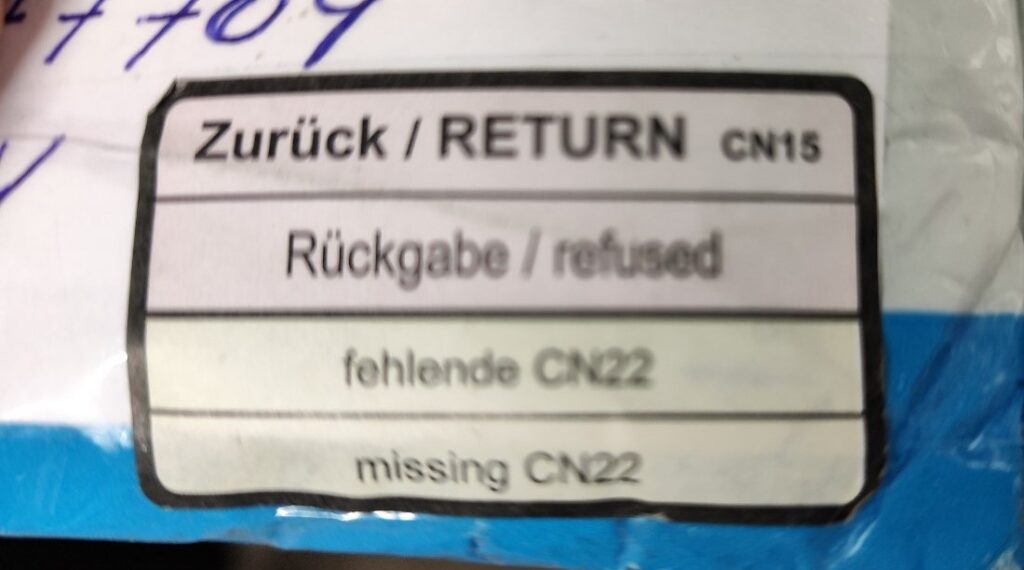 Currently, most postal operators follow their own process, without standardization or well-established benchmarks. This lack of uniformity makes it difficult to compare outbound international volume processes and data flows across different postal operators. Based on recent work done by Last Mile Experts, to successfully comply with the EAD requirements and minimize unnecessary service issues, most posts must address a number of minor "quick fix" issues, but also several larger ones that require changes in software systems.
"While many of the posts we have visited, in particular the larger ones, have quite robust logistics processes, even best-in-class players have some gaps in providing 100% EAD data and capturing goods sent as documents," said Greg Krupa, Last Mile Experts operational specialist.
To mitigate the potential impact of the legislation on postal flows and international mail exchange, postal operators urgently need to review their international outbound process flows, including operational processes at post offices or sorting centers, operational processes at Offices of Exchange, and data capture and flows in IT systems. This will identify areas of improvement and ensure compliance with the STOP Act 2.0 requirements.
Of course, the lack of available benchmarks make it more difficult and time consuming for posts to do this themselves, and in conducting a third party audit, postal operators can benefit from experience gained in several similar reviews and proactively address the various operational and IT challenges, implement standardized benchmark processes, and position themselves to navigate the changing landscape successfully.
Greg Urban, Last Mile Expert's project leader, said, "This is generally uncharted territory and for this reason, Last Mile Experts, have developed a simple and effective process to facilitate the establishment of standardized benchmarks, improve data transmission and capture, and ensure accurate identification and classification of goods-containing items."
Postal operators that swiftly address the identified challenges and implement standardized processes will not only ensure compliance with the STOP Act 2.0 legislation but also offer better quality and customer experience and thus protect their share of the all-important cross-border e-commerce flows.