Stéphanie Berlioz and Agnès Grangé have been appointed to the executive committee of GeoPost/DPDgroup, as of December 15, 2022.
 Berlioz was appointed as chief financial officer of GeoPost/DPDgroup and executive vice president of GeoPost/DPDgroup. Grangé was appointed director of urban logistics development of GeoPost/DPDgroup and executive vice president of GeoPost/DPDgroup. They will both report to Yves Delmas, CEO of GeoPost/DPDgroup.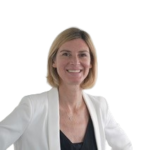 Berlioz is a graduate of École des Hautes Etudes Commerciales du Nord (EDHEC) Business School and holds a master's in new technologies law. She began her career as an auditor at accounting firm Ernst and Young. In 2005, she joined the finance department of La Banque Postale where she worked for 10 years, holding positions in the accounts department and management control. In 2016, she joined La Poste Groupe's finance and development department as secretary general, progressing to become director of financial operations.
Since 2016, Berlioz has been part of the La Poste Groupe finance department, with responsibility for finance and development. Within her role, Berlioz has had responsibility for mergers and acquisitions, financing and treasury operations, as well as communication on financial topics and investor relations. Berlioz's knowledge of GeoPost, and acquisitions either already undertaken or in progress, as well as her knowledge of the group's financial processes, are expected to help her in her new role. Berlioz succeeds Cédric Favre-Lorraine who, after eight years as the company's chief financial officer, will take over responsibility for the France-Benelux region, reporting to Eric Dietz, executive vice president and chief operating officer Europe at GeoPost/DPDgroup.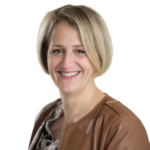 As director of urban logistics development and executive vice president, Grangé will be responsible for La Poste's urban logistics acceleration program (PAG LU), for Urby, and for the integration of C Chez Vous. A graduate of the ESG Paris, Grangé has spent her professional career within La Poste Groupe. Holding various positions – as auditor, human resources director and finance director – she was involved in the setup of La Banque Postale in 2005. She then became La Poste Groupe's regional director for Normandy, and later New Aquitaine. As head of French Tech Bordeaux (an association that supports the growth of startups and innovation), Grangé became involved in new collaborative business models, as well as in innovation and digitalization. In 2018, Grangé took national responsibility for strategic transformational programs as well as the animation of Véhiposte and Movivolt, two subsidiaries, whose objective was to accelerate the move to an electric fleet. A Knight of the Order of the Legion of Honour, Grangé is also an administrator of the La Poste Immo (real estate operator of La Poste Groupe) and of the Kedge Business School.
Since 2018, Grangé has been responsible for subsidiaries and for strategic programs for La Poste Groupe. She supported the transition of Véhiposte – a subsidiary that manages a fleet of 60,000 vehicles of which 17,000 are electric – to a more ecological and partnership-based approach. She also founded Movivolt, a subsidiary that engages in the long-term rental of low-emission commercial vehicles to help accelerate the transformation of SME and local authority fleets. At the same time, Grangé has been in charge of strategic programs (support functions, supply chain), as well as territorial development. Prior to this, Grangé developed her knowledge of French regions in her role as La Poste Groupe's regional director for Normandy and New Aquitaine.