Ian Kerr founder of the Postal Hub Podcast, and Marek Różycki, managing partner at Last Mile Experts, examine the potential two-man delivery services can provide for posts
XPO Logistics plans to expand its home delivery service for heavy and bulky items into mainland Europe. The North American giant recently reported a 14% rise in revenue, powered by a strong (B2C driven) Christmas peak.
XPO has grown rapidly by acquiring US and European companies specializing in road transport, freight brokerage and fulfilment services. The Wall Street Journal (WSJ) reports CEO Bradley Jacobs as saying XPO is looking to spend up to US$8bn on deals in Europe and North America.
What is interesting though, is that according to Jacobs, XPO plans to grow its specialist last-mile services organically in Europe, where the market is fragmented. "Many of our North American customers are interested in seeing us replicate our last-mile service in Europe," Jacobs said. "In Europe, there's no one to buy like that, so we're really bootstrapping it."
XPO has been building up a European network of last-mile subcontractors, and is also doing some 'white glove' deliveries with its own vehicles. The company is already active in the UK, Ireland, the Netherlands, France and Spain.
Time for a quick aside for those of you who might think that white gloves are something you wear to the opera. White glove delivery describes value-added services for home delivery and, where needed, the installation of large domestic appliances or furniture. A great white gloves service will offer: time window delivery, interactive delivery management, professional installation of the item and removal of the old one, if needed.
So, what makes this so important? European e-commerce is growing, and click-and-collect is not an option for bulky items in a continent where cars are generally compact. Accordingly, consumers depend on carriers to get their purchases delivered and installed. Some of the larger retailers, such as Euro AGD (Poland) or Mondo Convenienza (Italy) have dedicated delivery fleets, but for most (including IKEA and Amazon) this is a real problem area, and where there is a problem for customers, a business opportunity usually exists.
Other logistics players are also paying attention to the European market. Seko Logistics, which competes with XPO in the USA, is apparently considering partnerships with local companies in Europe. Austrian white goods delivery specialist Gebrüder Weiss is expanding its European last-mile services.
Some of the larger transport players such as DB Schenker or DHL are seeking to adapt their traditional models but, to do this well, you need the mindset and interactive delivery capability of a good courier operator, the capacity of a pallet transport company and, on top of that, two-man crews including a qualified installer.
Is two-man delivery feasible for the post?
Some posts have offered two-man delivery as a means to deal with overweight or oversize parcels that end up in the parcels stream, but that's not a white glove service. The post's existing delivery network isn't set up to handle large volumes of bulky shipments. But if letter volumes continue to fall, what will posts do? More importantly – is there money in it?
It seems that where an attractive package of services is offered – including interactive delivery management, time windows, and installation and removal of the old item – a significant price premium is possible. So, as you have probably already worked out, a good white gloves service is no mean feat to achieve, but given the potential of this market, whoever is first to get it right, can count on a long and satisfying smile….all the way to the bank!
Bio:
Ian Kerr is the founder and host of the Postal Hub Podcast, the weekly podcast for the postal and delivery sectors.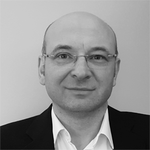 Marek Różycki is managing partner at Last Mile Experts, specializing in CEP and e-commerce last-mile advisory.