Poste Italiane is deepening its ties with Amazon and will offer same-day delivery. It's part of a deal that is driving innovation at the post. Analysis from Ian Kerr (Postal Hub Podcast) and Marek Różycki (Last Mile Experts).
Poste Italiane has deepened its relationship with Amazon, unveiling a same-day delivery service for Amazon customers in the cities of Rome, Bari, Bologna, Florence, Milan, Naples, Padova, Turin and Verona.
Posties will deliver same-day orders during the late afternoon and early evening.
Poste Italiane has also announced that more cities will soon see posties delivering parcels on Saturdays. Next-day delivery is being expanded to areas – including the islands of Sicily and Sardinia – thanks to new air links.
This builds upon last year's announcements of evening and Saturday delivery, a post point (PUDO) partnership with a national network of 3,000 tobacconists, and a burgeoning network of parcel lockers that offer parcel collection and drop-off.
While the locker network (powered by InPost lockers) is still modest, the population coverage of Poste Italiane's 12,000 post offices and the 3,000 tobacconists is excellent and far ahead of any competitor offering.
All these initiatives were launched to power Amazon delivery across the peninsula.
Poste Italiane's SDA courier network and the post's air cargo subsidiary Mistral Air are also a key part of the deal. Earlier this year, Mistral Air (which incidentally was previously owned by TNT) took delivery of a converted 737-400F freighter. According to reports, this is the third 737-400F to join Mistral Air's fleet in less than a year – a rapid expansion for a fleet now consisting of 10 airplanes.
The expanded deal with Amazon is part of Poste Italiane's 'Deliver 2022' strategy, which aims to grow parcel revenues by 70% between 2018 and 2022. In 2018, the Poste Italiane Group delivered over 127 million parcels, up 12.6% year-on-year; with B2C volumes recording a 27% increase over 2017.
Amazon Prime Now
Amazon's same-day timeslot delivery Prime Now service is available in Milan and powered by Amazon Flex gig economy drivers. It looks like the same-day delivery service will differ from Prime Now, and will simply enable faster delivery via Poste Italiane.
The major Italian population centers that will benefit from same-day Amazon via Poste Italiane are all home (or very close) to Amazon fulfilment centers.
A good deal for everyone
Amazon has done well to secure this relationship as although there is sophisticated last-mile competition in major metro markets, Poste Italiane is the only operator with national coverage. Now it's up to Poste Italiane to raise its game and prove that it can be a player in the last mile, and not just a bank that delivers some mail on the side.
Moreover, the 15,000 access points will be critical for effective same-day service – and the expected level of returns that will follow. Coincidentally, Poste Italiane is refreshing many of its smaller rural post offices – outlets which may have been earmarked for closure previously.
Same-day delivery won't necessarily be plain sailing for Amazon, as it will need to ensure that stock is localized close enough to the consignee via more fulfilment centers (and in time possibly an extended roll-out of smaller, urban fulfilment centers) if it wishes to offer the service to a wider audience.
The announcement is also good news for Poste Italiane, not just because it will mean more parcels through the delivery network, but the customer-obsessed e-commerce giant will push the postal operator to offer more customer-centric features.
Bios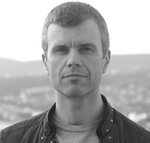 Ian Kerr is the founder and host of the Postal Hub Podcast, the weekly podcast for the postal and delivery sectors.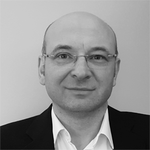 Marek Różycki is managing partner at Last Mile Experts, specializing in CEP and e-commerce last-mile advisory.