Australia Post has parcel lockers dotted around the centre of Melbourne. Ian Kerr (Postal Hub Podcast) and Marek Różycki (Last Mile Experts) look at three parcel locker installations in the Melbourne central business district (CBD):
Parcel lockers inside a 24-hour zone

Mix of self-serve technologies, both digital and analogue

Integrating self-serve technologies

Postal vending machines

ATM automated tellers

Parcel lockers with and without screens

Automated postal terminal

Comparisons with Austrian Post's self-service zone

Outdoor parcel lockers

Parcel lockers for PO Boxes (post office boxes)

Indoor parcel lockers (not 24 hour access)

What do you think of Australia Post's parcel lockers? How do they compare to parcel lockers in your network?
The Last Mile Prophets can run a workshop for your organization on creating an out-of-home delivery network, including parcel lockers and PUDOs: http://www.thepostalhub.com/pudo-workshop 
Follow the Last Mile Prophets on LinkedIn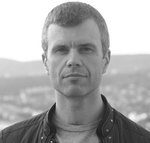 Ian Kerr is the founder and host of the Postal Hub Podcast, the weekly podcast for the postal and delivery sectors.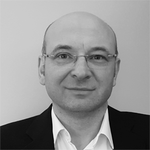 Marek Różycki is managing partner at Last Mile Experts, specializing in CEP and e-commerce last-mile advisory.