The Last Mile Prophets will be at Parcel+Post Expo 2022 in Frankfurt, Germany (October 18-20). Marek Różycki (Last Mile Experts) and Ian Kerr (Postal Hub Podcast) discuss:
Leading technologies to look out for at the show.
Last Mile Prophets at the Modern Expo pavilion.
Parcel lockers.
Electric vehicles.
Alternative powered vehicles.
Wearable technology.
Autonomous delivery.
Universal Postal Union World Leaders Forum on Monday, October 17.
Special event at the UPU stand on Tuesday, October 18.
For more about Parcel+Post Expo, click here.
Follow Last Mile Prophets on LinkedIn.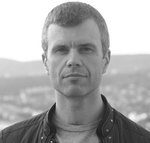 Ian Kerr is the founder and host of the Postal Hub Podcast, the weekly podcast for the postal and delivery sectors.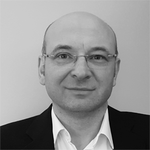 Marek Różycki is managing partner at Last Mile Experts, specializing in CEP and e-commerce last-mile advisory.