We set Marek loose among the parcel lockers at Parcel+Post Expo 2022 – here's the first instalment of our summary of some of the manufacturers at this year's expo. We cover:
Modern Expo and perfecting parcel locker networks

Parcel lockers being integrated into urban environments

Full utilization for parcel locker banks

Customer behavior and parcel lockers

Temperature-controlled lockers

Bloq.it

Supporting clients in setting up parcel locker networks

Keba

Simplifying parcel locker installation
Follow Last Mile Prophets on LinkedIn.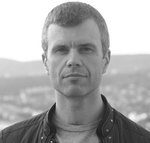 Ian Kerr is the founder and host of the Postal Hub Podcast, the weekly podcast for the postal and delivery sectors.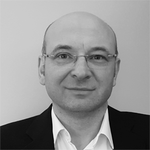 Marek Różycki is managing partner at Last Mile Experts, specializing in CEP and e-commerce last-mile advisory.