How fast is too fast? With growing scrutiny of delivery companies' emissions, why would Amazon send something by air that could easily have taken an overland route? Ian Kerr (Postal Hub Podcast) and Marek Różycki (Last Mile Experts) discuss:
Amazon's target of net carbon zero
Is early delivery actually a delivery failure?
Should Amazon advise customers when a parcel is being delivered ahead of time?
How much interactive delivery management (IDM) does Amazon really offer?
Amazon delivering by cargo bikes
FBA vs buying from Amazon, and the implications on shipping speed
Brexit and customs borders
Customers demanding more information on the environmental impact of their deliveries and delivery options
Follow the Last Mile Prophets on LinkedIn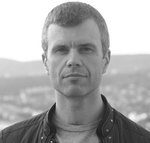 Ian Kerr is the founder and host of the Postal Hub Podcast, the weekly podcast for the postal and delivery sectors.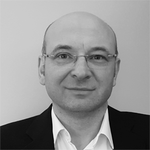 Marek Różycki is managing partner at Last Mile Experts, specializing in CEP and e-commerce last-mile advisory.