What might a new wave of lockdowns and restrictions mean for delivery and e-commerce? Ian Kerr and Marek Różycki (Last Mile Prophets) discuss topics including:
Surge in parcel volumes in reaction to lockdowns;
Slowdown in e-commerce growth as shoppers returned to bricks-and-mortar retail;
Capping e-commerce volumes and "pauses" on parcel collections;
Creating last-mile capacity via out-of-home delivery options;
Efficiency of multi-parcel drops;
Example from InPost of how many parcels one driver can deliver;
Impact of illness on staffing in sorting centers;
Local fulfillment of orders;
Physical limitations of residential delivery;
Challenge to hire quality drivers for last-mile delivery;
Giving customers visibility and control over their deliveries.
Follow the Last Mile Prophets on LinkedIn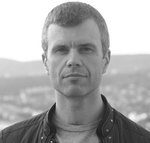 Ian Kerr is the founder and host of the Postal Hub Podcast, the weekly podcast for the postal and delivery sectors.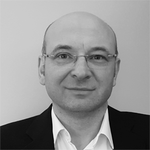 Marek Różycki is managing partner at Last Mile Experts, specializing in CEP and e-commerce last-mile advisory.