Supplier Spotlight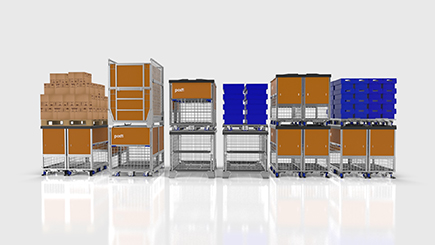 K. Hartwall is a global market leader in developing load carrier solutions for retail companies, postal and parcel operators and the automotive industry. Today it brings logistics efficiency by delivering innovative solutions, including returnable load carriers and services around them. Among K. Hartwall's customers are industry leaders like Royal Mail, Swiss Post, Havi Logistics, Schaeffler, PostNord and Schneider Electric, to name only a few. K. Hartwall operates in highly competitive global markets, where it succeeds by being close to its customers. Over the years the company has generated in-depth knowledge of logistics processes and their financial and environmental impacts. Its mission is to improve customers' logistics efficiency.
K. Hartwall has been working on a number of flexible solutions to improve distribution efficiency and support the introduction of automated parcel handling.
1. BIGBOX – Foldable container
The K. Hartwall BigBox is a truck-wide stackable and foldable container that provides the optimum balance between maximum truck fill and fast loading and unloading – bringing measurable benefits compared with pallets or loose loading.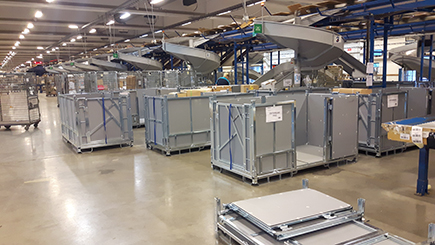 BigBox – the alternative to loose loading

2. PARCEL ROLL CAGE
The new four-sided parcel roll cage features robust, lightweight polymer side panels with clear polycarbonate windows to the front and rear of the unit. The smooth sides allow near-perfect automated filling and emptying of the unit. Its liftable base can be used in a raised position to provide more ergonomic unloading. This roll cage is the ideal solution to combine parcel and letter streams in one unit.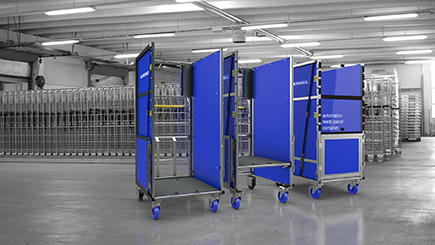 Parcel roll cage suitable for automated tipping

3. POLLY – Foldable cage
The Polly is a foldable and stackable container ideal for distributing small and medium-size parcels. Using the associated adaptor pallet, the unit can be double-stacked during transportation, allowing sorting to multiple locations while providing extremely high vehicle fill.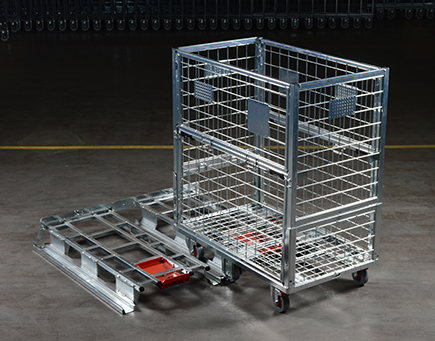 Polly enables double-stacking

4. VISIMORE – Asset management system
Visimore® is a truly new way to proactively manage your assets. It provides KPIs that ensure optimal usage of your load carriers to drive performance improvements. This industry-specific solution has been designed to be configurable to address your business requirements with the least amount of disruption to your current operations. It will provide high-definition visibility to your assets while simultaneously collecting valuable supply chain information.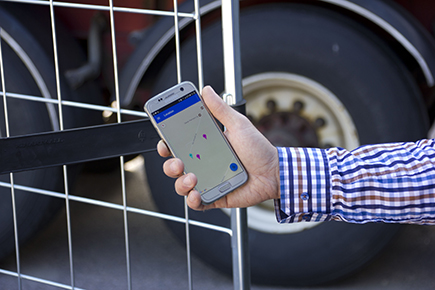 Visimore – track your assets and collect valuable data

Videos: